Things to Consider
• Marriage/intimate relationships •
• Relationships with family, either extended or immediate •
• Co-parenting • Work/family issues • Individual Counseling for women/men •
• Mental health (stress, anxiety, depression) • Safe and confidential environment to
sort out feelings/thoughts • Shed dysfunctional patterns from
FOO (family of origin) •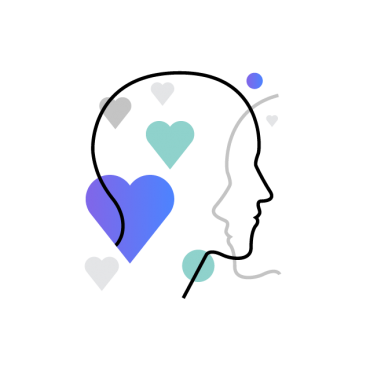 MANAGING EMOTIONS
Achieve a better level of your well-being and the ability to manage feelings.
CONFLICTING
Invaluable insight into the knowledge of reducing conflict in relationship.
MENTAL HEALTH
Decrease stress, anxiety, and/or situational depression. Identify addictive behaviors. Learn new coping mechanisms.
RELATIONSHIP
A therapy that helps establish a more profound ground for identifying and untangling unhealthy relationship patterns so as to create a satisfying and positive interaction.
"It's my goal to create a comfortable safe environment where we will work together to achieve your goal."
Karen is a Licensed Marriage and Family Therapist and has been practicing for 25 years in the profession. She specializes in communication and conflict resolution in couples/families as well as providing individual counseling to both men and women.  She has a doctorate degree in Marriage and Family Counseling from the University of Florida. In addition, she holds a specialty interdisciplinary degree in gender research that combined studies from the College of Sociology, Linguistics, Marriage and Family Counseling, and Psychology. Karen's education is multicultural.
DR. KAREN STE.CLAIRE SPICER PhD, MS, BSN, LMFT, RN , CAP
Services
• Marriage/intimate relationships •
• Relationships with family, either extended or immediate •
• Co-parenting • Work/family issues • Individual Counseling for women/men •
• Mental health (stress, anxiety, depression) • Safe and confidential environment to
sort out feelings/thoughts • Shed dysfunctional patterns from
FOO (family of origin) •
We came to trust that Dr. Spicer was very effective and efficient with the time she spent with us. She was worth the money. She cut us lose when it was time. We were left with knowing when we needed to return in the future.
We had seen other counselors in the past but Dr. Spicer was able to identify quickly where we were stuck and was instrumental in getting us un-stuck. We were locked into an unhealthy pattern for a while that was hard for us change without her.
Being a physician and married man, I believe there is a tendency to feed into and re-enforce certain behaviors because it makes us feel good about ourselves. Dr. Karen Spicer is excellent at taking a third party perspective look and help in true self reflection and healing.
Dr. Karen Spicer is a marvelously funny, warm, compassionate, supportive and caring therapist. Both my individual and group sessions with Dr. Spicer have truly enriched my life. She has provided me with the tools and abilities to face every day challenges with self-confidence and optimism.  I know that I am a better person for having spent time with her in counseling. She shares her love of life and her belief in the basic goodness found in everyone.
You have no idea what you have done for me and how you have changed my life and for my family. I am a more confident dad. I will always remember this.
You are good at what you do and plus you are beautiful! God has given you a gift to enable people to change and become better people as individuals and for their families. You help them be the person God wants them to be.
Dr. Spicer helped me to acquire better emotional health through education, understanding and commitment. I feel that I have achieved a feeling of accomplishment and satisfaction with myself enabling me to deal with all aspects of relationships – past, present and future. My sessions have facilitated my ability to accomplish an understanding regarding what I can change and how to deal with everyday challenges, knowing it can be done!
Make an Appointment
Tell me more about yourself and what day(s) and time(s) work best for you to meet.